[su_quote][Matt] takes my broad, vague, inartistic ideas and puts them into graphics that pop and really represent our Box well. I can have as much or as little input as I want into his projects, but I know that, even without my micromanagement, he's going to come up with something really uniquely cool for our website.[/su_quote]Emma, owner of CrossFit So ILL [su_quote]Matt's knowledge of both artistic design and technical know-how is so extensive that he was able to implement every single look, idea, or "tweak" we asked for. Since hiring him, our website went from something of an embarrassment to a site we are very proud of.[/su_quote]CrossFit Marion [su_quote]I can not say enough positive things I had in working with Matt. He did everything he said you would, in the timeframe needed and more… There are many choices for web design and I am happy to say CrossFit Blue Ash went with the best! Matt will not let you down.[/su_quote]Danielle of Crossfit Blue Ash [su_quote]I searched around the web for different web designers and was impressed with work Matt had previously done. He finished the website on time and his quote was accurate. I was very impressed with the work he did. I will definitely be using him for future projects. Thanks Matt![/su_quote]Thomas Grove of Amplified Fitness [su_quote]I couldn't be happier with the way our website came out and I continue to get a lot of compliments on it…. I don't need support often, but when I do, Matt is always there to lend a hand. That's a good feeling when your company pretty much runs by your website (WoD postings, etc.). I would recommend Matt to anyone looking for an awesome website at a reasonable price.[/su_quote]Paris Vanatta of CrossFit Bradenton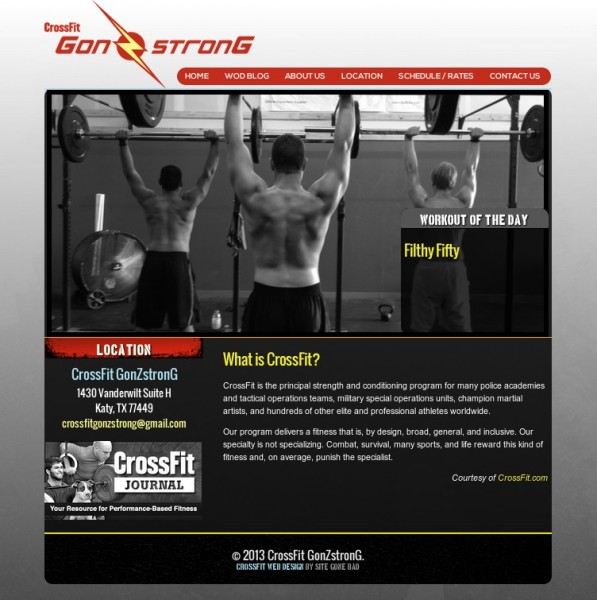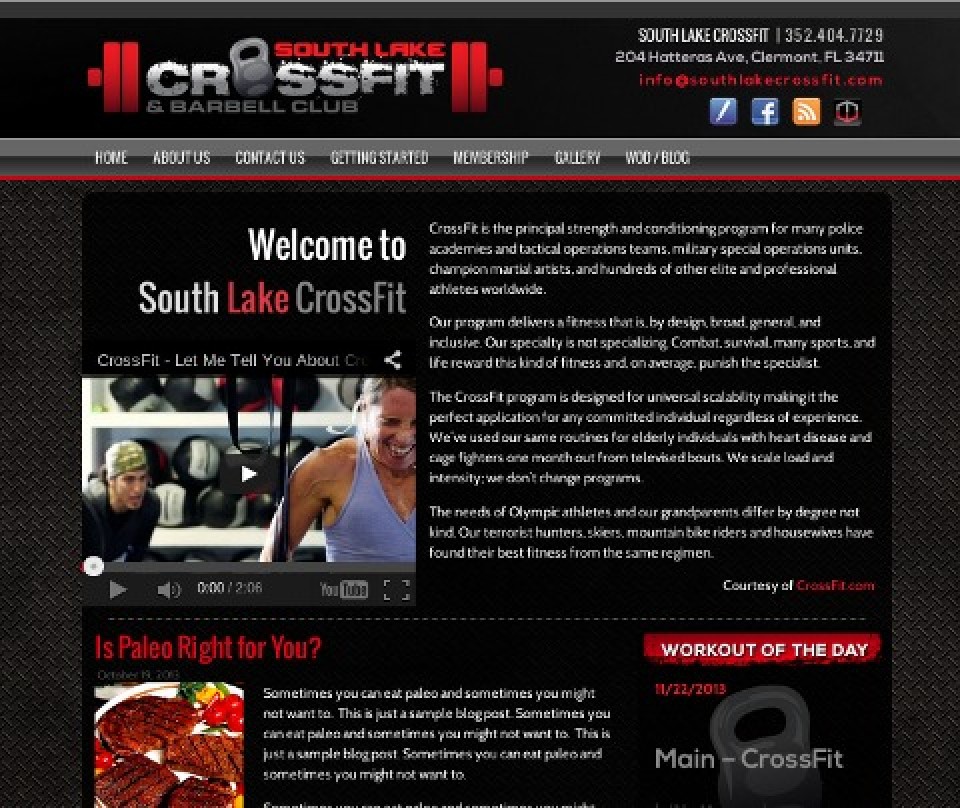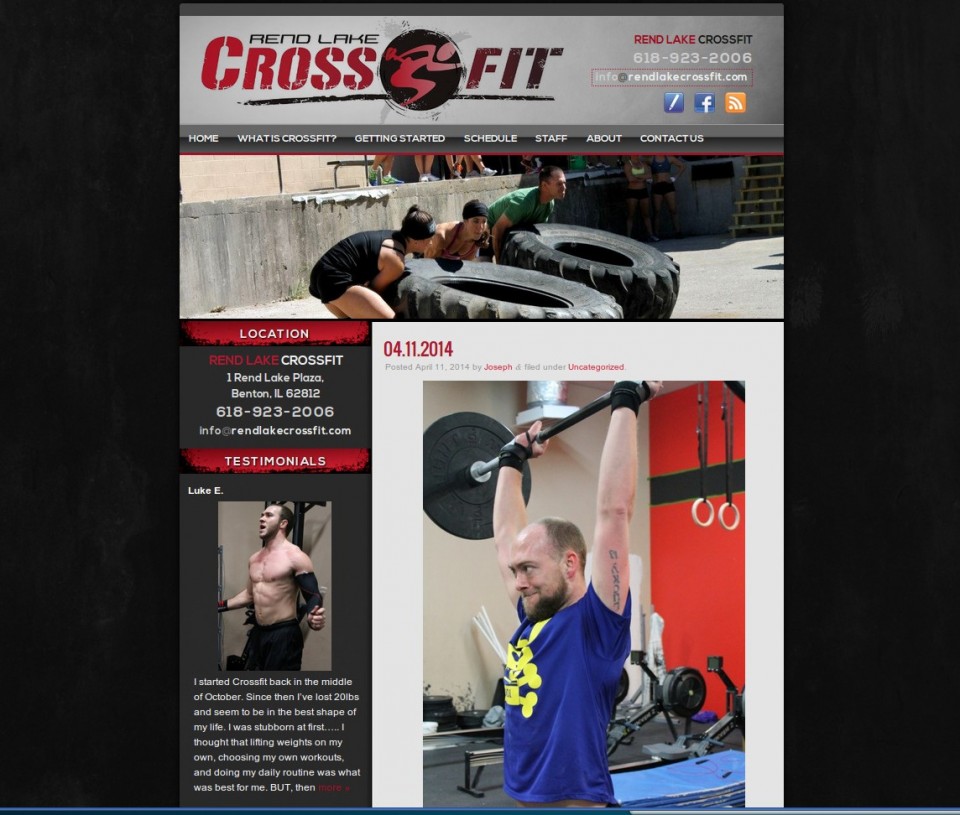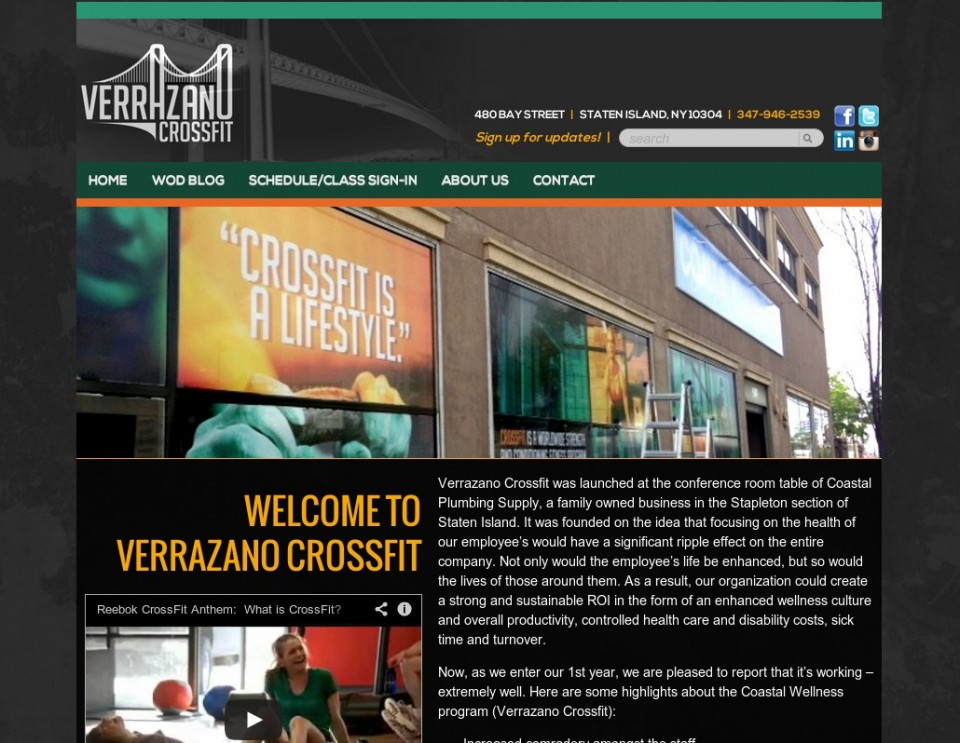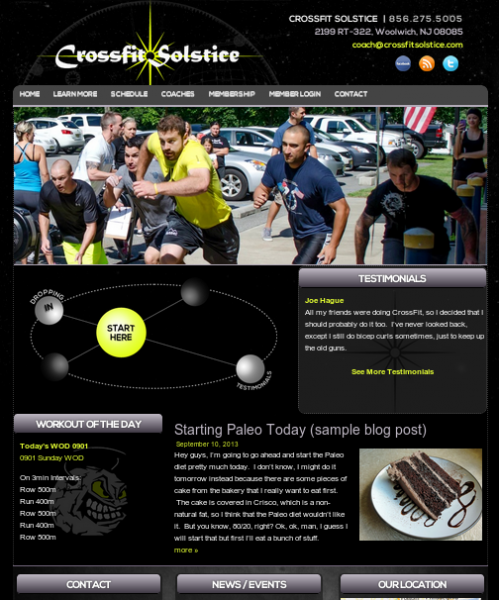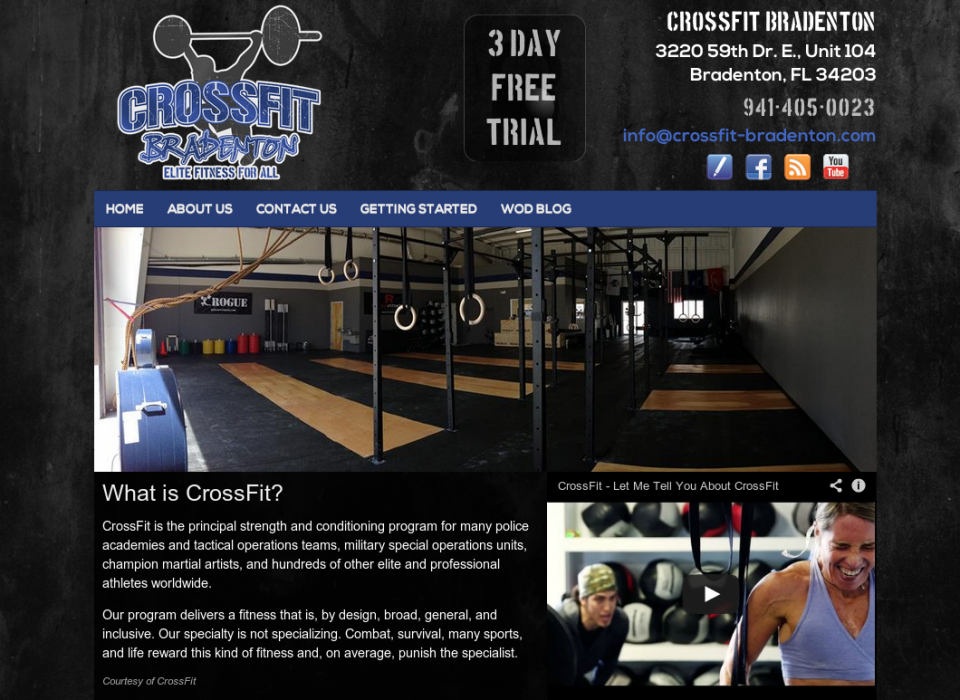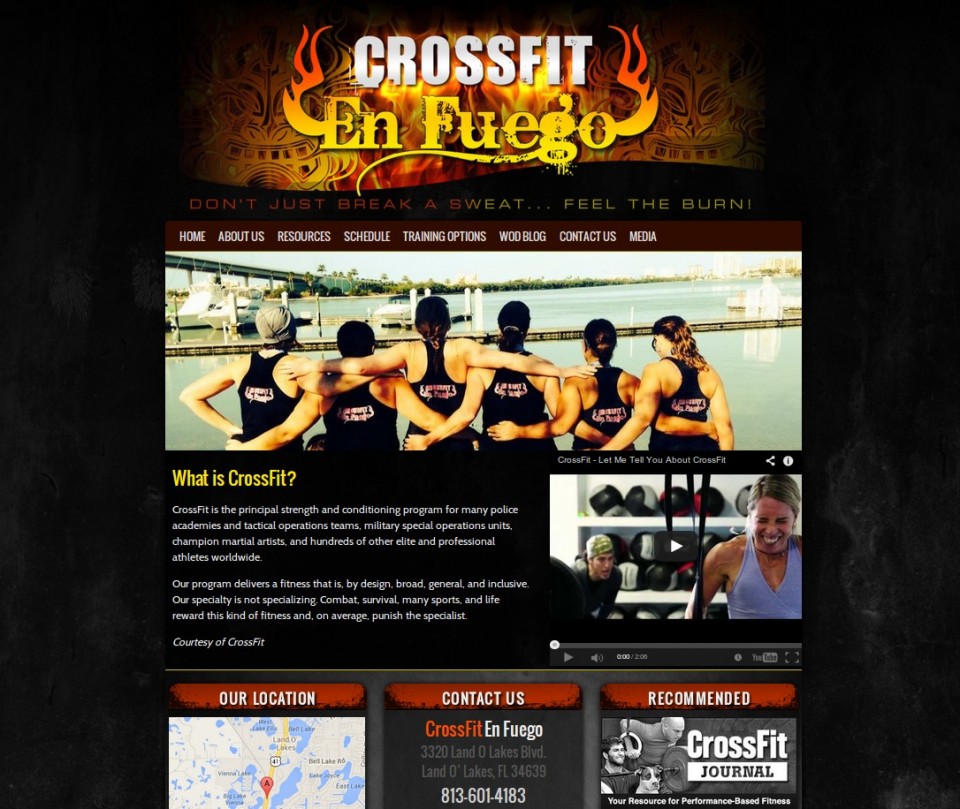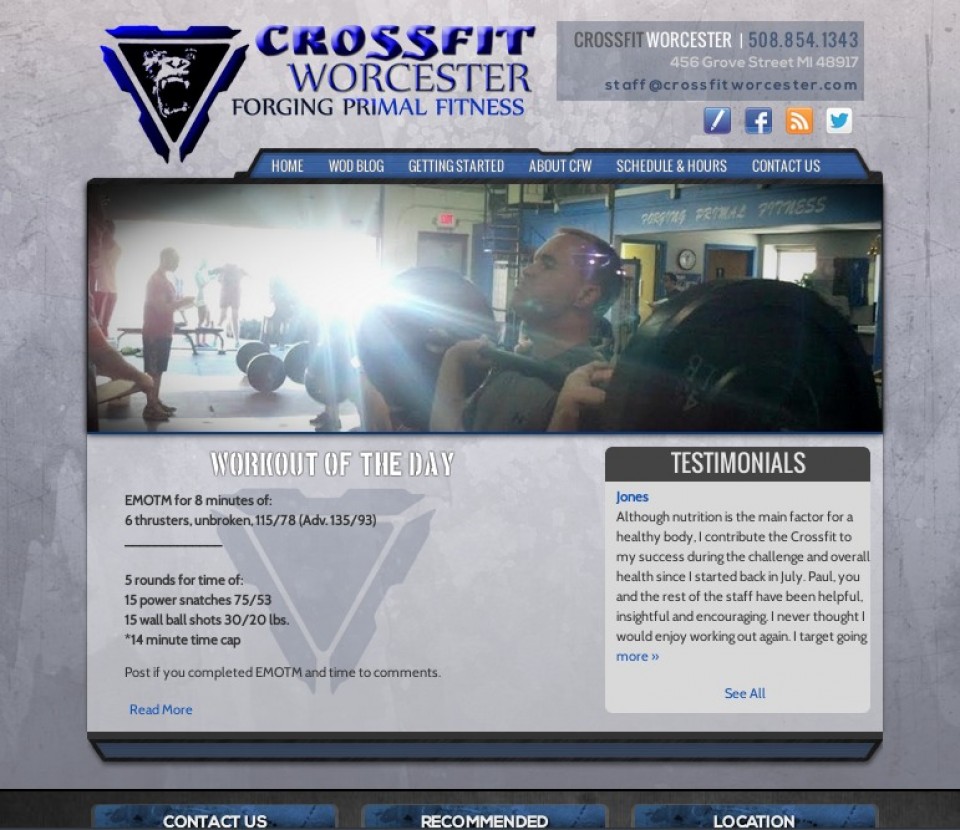 Seen.
Search engine optimization to show up above the competition.
Respected.
A design that matches the elite professionalism of your box.
Connected.
Social integration with Facebook, Instagram, Twitter, etc…
Integrated.
Use Wodify, ZenPlanner, Wodtogether, Zenplanner, etc, with your site.
Maybe you want to stop losing potential clients who think your training must be as sloppy as your website.
Maybe you want to switch to something that's easy to update and can integrate with your social account and your box management back-end.
Maybe you just want to be as elite in the digital world as your are in the fitness world.
You've come to the right place.
Site Gone Bad designs custom websites built on top of WordPress, the world's most popular blogging and content management system.  We'll design and setup your site, usually for less than a K.  We'll train you to drive it then hand you the keys.  You'll own the site, domain (10/yr), and hosting (~5-10/mo), and we'll be available in the future to help with any problems or to make sweet additions.
For more info, please email me at the address below and tell me about your current site, if applicable, and what you're looking for.

---
And now, we humbly present…
Fascinating Fitness Articles
Apparel
May 18th, 2014
I know that oftentimes it can be difficult to bear the load of listening to the problems of another […]
March 26th, 2013
Everyone around here likes Inov-8.  We've never met anybody who works there, and we probably don't h[…]
March 20th, 2013
A little company that I had never heard of, called Strike Mvmnt, emailed me one day about sending me[…]
Coaching
September 5th, 2014
There aren't very many people who ever say "I love wall-balls!"  Even tall people, who have a much e[…]
September 5th, 2014
You might have heard it before.  I know I have: "Pick up that bar!" "Get back on that bar!"  When yo[…]
February 28th, 2013
Boxing, known by many as the "sweet science," has long been one of the most physically demanding spo[…]
Web
February 6th, 2013
Wow, you might say, he is going to promote stealing without a trace.  No, my friends, this is not[…]
January 11th, 2013
WordPress is a free and open source blogging/content management platform that gives owners of websit[…]
November 8th, 2012
I have designed many websites and worked with a variety of hosting configurations. "Elite-Fitness" w[…]
Diet
September 5th, 2014
When I first starting going to CrossFit So ILL, I didn't really have much protein. I always felt sta[…]
February 19th, 2013
One of the first things you'll notice when you read the picture of the label on the side of the new […]
February 9th, 2013
Sometimes I like to eat coconut oil.  It comes in a jar like in the picture.  That's my jar, and som[…]
Equipment
July 13th, 2014
I recently received a Double Under Jumprope from a nice company in the UK named Double Under Jump Ro[…]
June 28th, 2013
I have long been a proponent of gymnastics rings and their efficacy for building strength and muscle[…]
March 3rd, 2013
I'm not the best boxer in the world.  You won't see my name on the list of world champions anytime s[…]
Special Articles
November 2nd, 2011
I have been around people who want to eat raw potatoes, but they don't know if they can. They ask qu[…]
September 23rd, 2011
It is easy enough to find out what a famous person has done. It is harder to find out exactly what t[…]